Tanning Packages
Below are our Tanning Packages.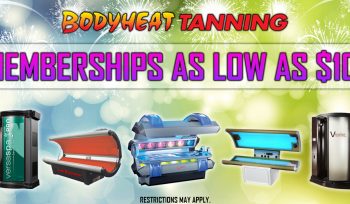 Unlimited Tanning starting at $10 per month!
Tan for less than $1 a day on membership specials!!!
---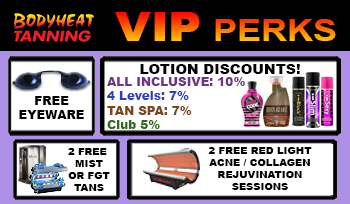 Sign Up for any Unlimited VIP Membership and get FREE items
Come in to any of our locations and sign up for our unlimited VIP Membership to get FREE items and discounts on lotions, for LIFE.
---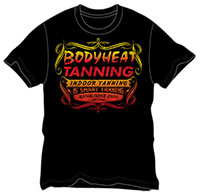 Free T-Shirt
With any new VIP membership, receive a free T-shirt.
---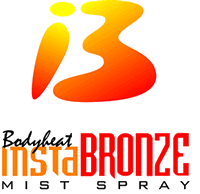 Bodyheat instaBronze™
Totally custom sunless results in just 4 minutes or less. Exclusively at Bodyheat Tanning.
---

Filter Glass Tanning™
Filter glass tanning is our brand of beds that give you high performance tanning.

Pure 100% bronzing power on the body to give you a deeper tan than any conventional tanning bed can give you. Tan times vary from store to store, but every FGT bed that we carry we give you the Ultimate Tanning experience. FGT is only provided to you by Bodyheat Tanning.


---