Sunless Tanning Products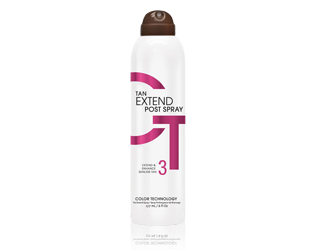 Tan Extend Post Spray
This products formula helps maintain a radiant glow and extends the life of your spray tan.
---
Testimonial
As a spray tanner, I would recommend this product if you want a longer life out of your tan.  It keeps me from coming back to the tanning salon so often and helps keep me from streaking. – Troy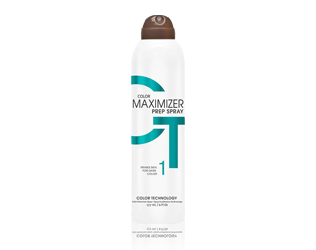 Color Maximizer Spray
This product has a combination of natural ingredients to help nourish, protect and prepare skin for sunless development.
A natural exfoliant while fighting fine lines and wrinkles leaving skin soft and lustrous.
---
Testimonial
I really like that the ingredients are natural and help exfoliate my skin. It also helps me achieve a richer looking sunless tan. –  Brittany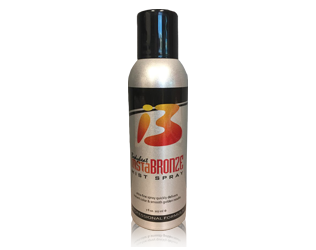 InstaBRONZE Spray
With easy application and travel size cans, you can keep your glowing sunless tan anywhere you go.
---
Testimonial
Spray tanning has always been my thing, as it is quicker easier and gives instant results.  Using this product has made it even easier for me to have a lasting tan and the travel size is my favorite, I can throw it in my purse and do touch ups as needed. – Sarah